"Marc Douglas Berardo writes songs that are witty without being superficial, intelligent without being ponderous, fun without being silly. He performs them with an infectious verve. On top of that, he doesn't seem to have the slightest idea of just how good he is. "  - David Olney, Legendary American Songwriter and Performer, Nashville, TN.
The Beauty of This Now: Marc Douglas Berardo's New Record! Kickstarter Campaign Launch 04/04/2023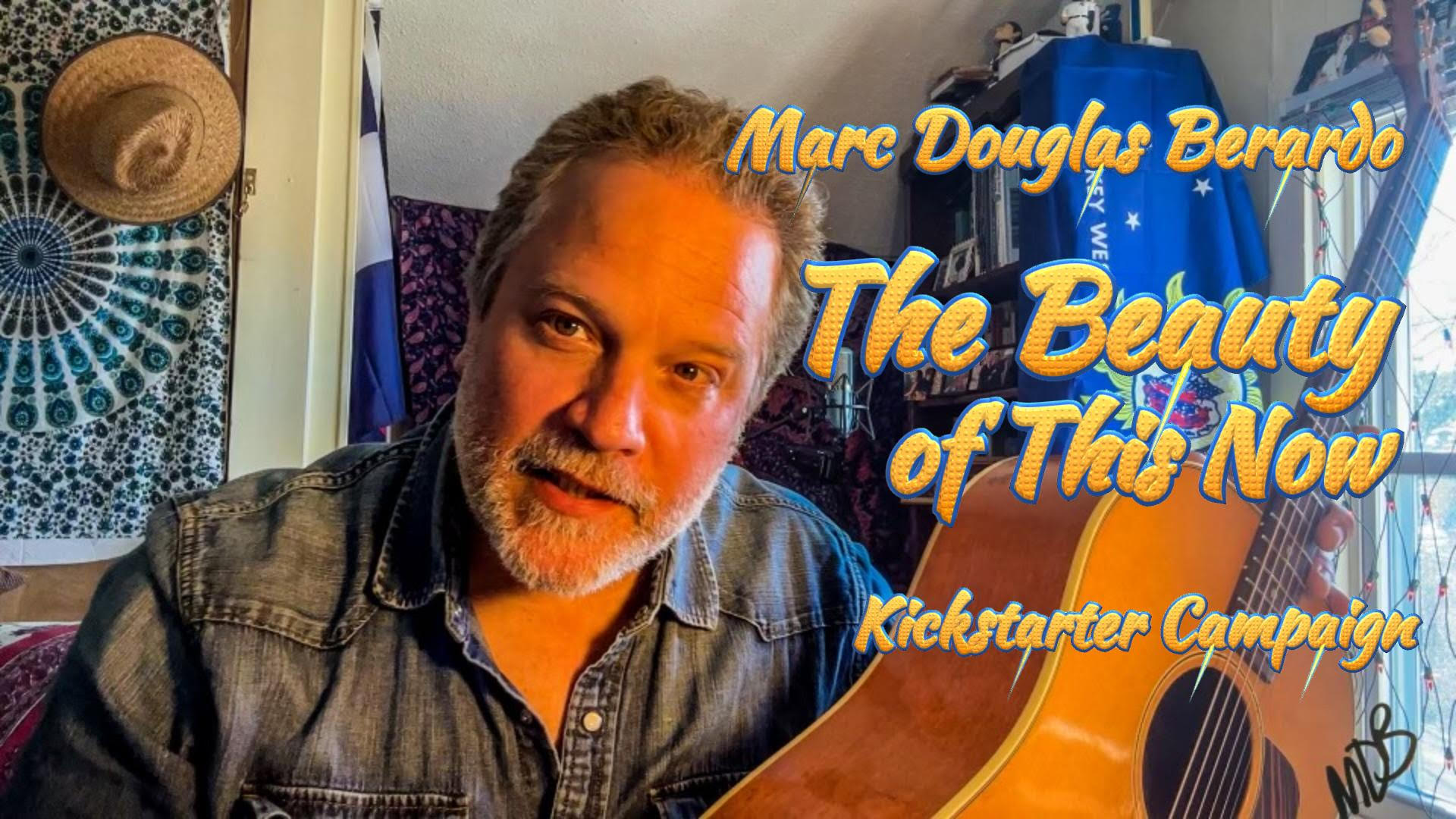 One must indeed be ready when called and I am ready. For the first time in 10 years, I feel a singular purpose. I can see the beauty in creating something from nothing. I see the beauty in this moment now. 
So much has happened to me since the last time I made a full-length record. No matter who you are, the world has a way of carrying on with or without you. My life's work is singing and playing songs for people, but my energy and confidence waned at various times in the last 10 years. I made and released seven records. They were all special to me. I was building an audience through touring and playing great shows at bucket list places like the Bluebird Café in Nashville and The Ramshead Onstage in Maryland. I was working hard. My songs were finding national recognition. I was a finalist at the fabled Kerrville New Folk Contest, a winner of the Wildflower Song Contest in Dallas, a year-end "best of" pick on XM Radio's The Village Station, and was nominated for Best Americana Singer in Motif Magazine. And then I lost the thread.
I wasn't sure if it was worth the Herculean effort of making full-length recordings. I wanted to make records in the style of my heroes like Jackson Browne, Nina Simone, and Joni Mitchell but making records like that is expensive and the world had shifted to downloads and wasn't buying CDs. In my personal life, I felt overwhelmed and at times directionless. I was easily distracted. I was drifting.
There were attempts to carry on and while well-meaning, were at best half-hearted. I went to Woodstock, New York in 2018 to start a new recording. I had all the right players. I had some songs, but it just didn't feel right. The costs were mounting and the whole project became unwieldy. I was overwhelmed by it all. I let the recording languish for a few years unfinished.
You need to be present and in a strong mind to be ready to receive songs as they come. I've always equated songwriting to being something like an athlete who needs extreme focus and fortitude. It is daily work. The fact is I was not up for it. I had been surviving by performing but I was accepting gigs for money and backsliding into playing for audiences in bars and places that didn't care. It was painful and damaging to the soul.
When the Covid troubles came, I was still struggling with how to proceed and, truth be told, I was in rough shape. So many of us were. There was a hopelessness in the air and the whispers in my head were debating giving up altogether. I was feeling confined. There was a war raging inside. I could choose to avoid and self-medicate. I thought about making a run for it. Letting go would be easy. I asked myself if anyone would even notice.
However, it was then, as if by a miracle that something else happened. It was an extraordinary change of heart. I felt what could only be described as a "great cosmic tap on the shoulder." Truly. It's hard to explain something like that unless it's happened to you. Perhaps it was because everything in the world stopped and there was time to think. It was a quieting of the mind. It was a welcomed slowdown. My instinct to avoid and isolate dissipated. I started to feel the warmth of connection. Music started to sound better. I started playing my guitar and making up songs without worrying about what they were for. I was playing from my heart. I began to see beauty in the world I was in. It was humbling. The songs that I was writing felt close to me. Things felt real again.
This is when Austin's Walt Wilkins came and sat on my metaphysical front porch. Walt was already one of my favorite humans. Besides the fact that Walt Wilkins is a bona fide hero to the people of Texas with songs that make you rethink your place in this world, he is a kind and benevolent man, who is also a good judge of songs and a deep laugher. We were friends and had been for some time, but that friendship was tempered by the fact that I was in awe of him and his power. His power as a songwriter and his power in front of an audience.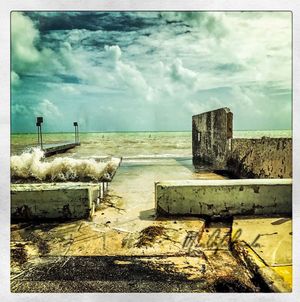 New Single: Letting You Blow Away Coming Soon on 04/21/2023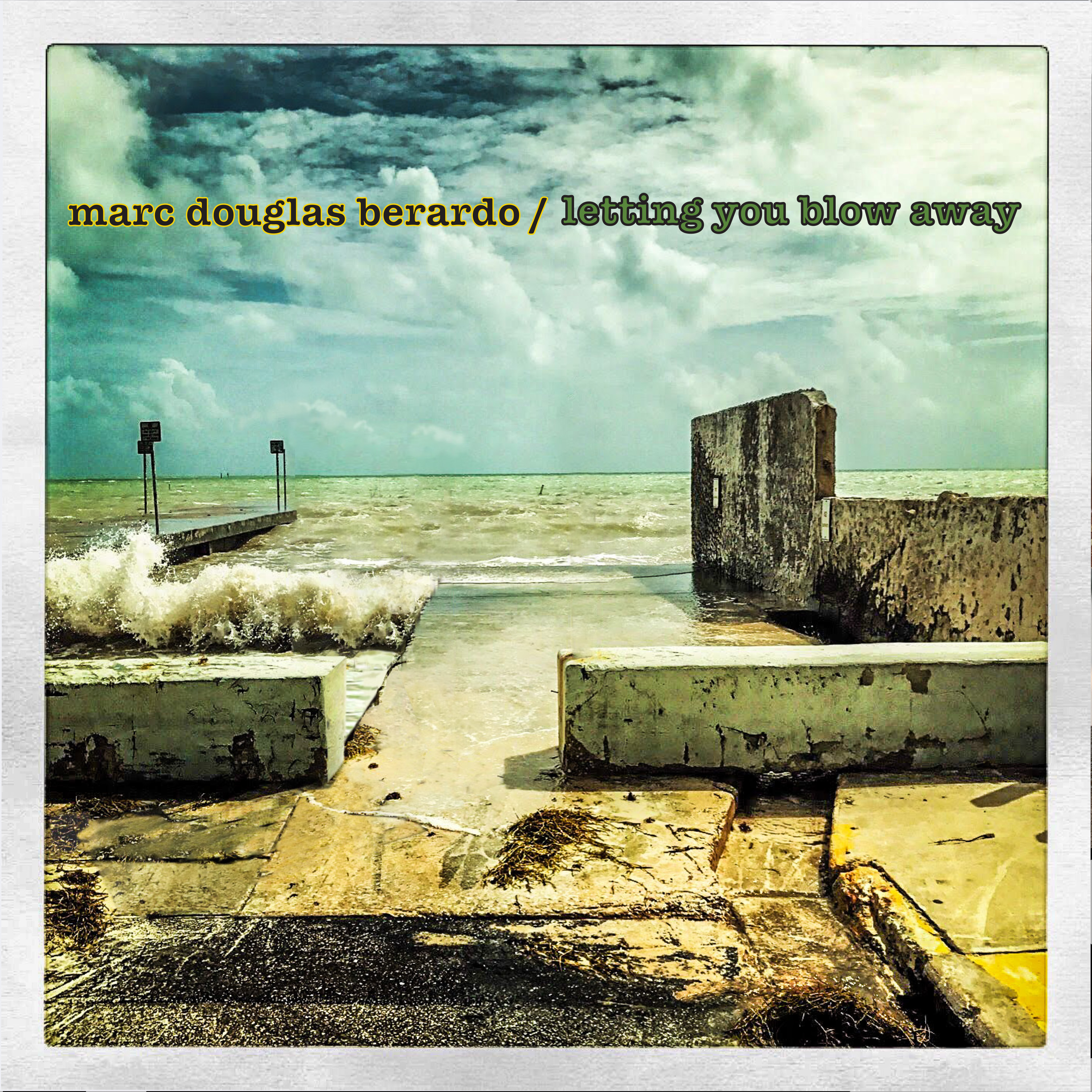 The Buddhists consider the conscious act of letting go an essential part of a journey. It is the beginning of learning to live with yourself again — despite what happened, despite what was, despite everything. Our bags are packed with experiences both good and bad.  Loss and grief, pain and hurt, happiness, and regret. Sometimes the greatest strength is in knowing when to let go and move on. There is beauty in the cycle of death and birth. Beginnings and endings. There is beauty in letting what is not working blow away. The song was written in room 214 of the Sugarloaf Key Lodge in the lower Keys Florida. It took about 10 minutes to write but I had been living with the feeling that sparked the song for a long time. On my way to perform at the very end of the highway in Key West, Florida, I was on the run from a few years filled with heartbreak and change. In my rearview, were a lot of miles of hard road. Long drives have a way of romanticizing one's world. I felt the cosmic nudge that I needed to get something down. I checked into the room, believing I would wrestle with a song for a whole night. I walked out to the Gulf of Mexico and felt a profound feeling that it was time to let go of the past. The wind was blowing. They were 
metaphors everywhere. The song wrote itself. It just fell out. By sunset, I was in Key West feeling a lot lighter and ready to proceed. 
The video for the song was created on the February 2023 "Vagabonds By Choice Tour" with dobroist Abbie Gardner that traveled through Florida. It was intended to tell the song's story using the locations and overall feel of where Letting You Blow Away was written. It also acts as a travelogue of the trip itself as Abbie and I made our way from shows in Key West to stops in Key Largo, Sarasota, St Augustine, Tampa Bay, and Ft Myers. The video was edited by Marc Douglas Berardo and Susie Markland of SHC Music Tribe in Pemberton, NJ in March of 2023. 

Letting You Blow Away ©2023 Overhead Map Music/ASCAP 
Produced by MDB and Chris Berardo 
Recorded at Mark Dann Recording Inc., Woodstock, NY. 
Mastered by The SoundLab, Charlotte, NC, Jan 2023 
Marc Douglas Berardo - vocals and acoustic guitar 
Abbie Gardner - (Red Molly) Dobro 
Eric Parker - (Orleans, Ian Hunter, Joe Cocker) drums 
Mark Dan - (Richard Shindell, John Gorka) bass 
Dr. Westchesterson- organ and piano 
Chris Berardo - background vocals